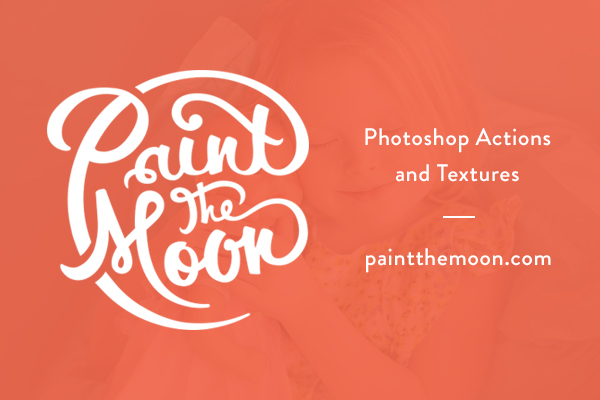 Photoshop Actions | Details, details … breathing life into your photography story.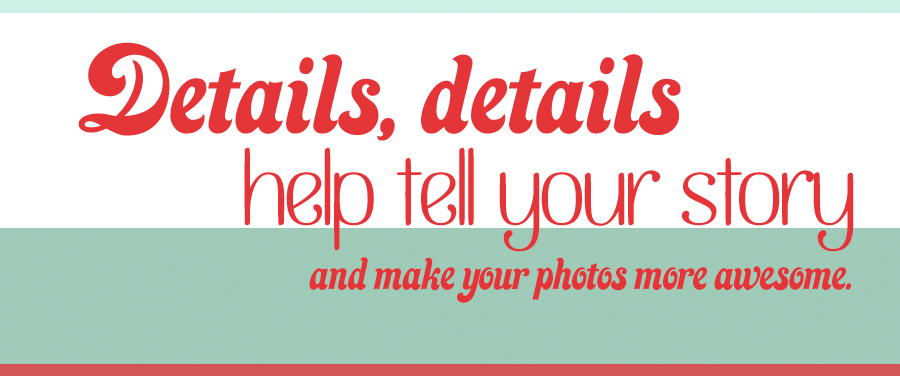 Want to add extra interest, variety and depth to your photography? Focus on the details! Whether you're photographing babies (those teeny chubby hands and sweet little curls change so quickly), kids, families, maternity, seniors, weddings, flowers, landscapes or whatever else your subject may be … focusing on the little details can capture those small things can help tell our story better. Mixing in detail images will round out your story, and can even be more interesting to the viewer since it gives them an opportunity to draw their own conclusions. Sometimes just glancing through images that leave nothing to the imagination can be boring.
Some of the strongest memories we treasure are wrapped up in the tiny details. The way a baby's hand reaches for mommy's hair and twirls it between chubby fingers, the way the 3 year old's socks are mismatched because she loves to dress herself, the bride's funky aqua Converse peeking out from her wedding gown, the lavender blossoms that filled the air with a perfume that will forever remind you of that special summer. Capturing those smiling faces, making sure to record the entire subject or scene in all it's beauty, these are important in a major way – but those little details are precious and can add an infinite amount of value to the images we record and lift them up from mere records of that time to a means of bringing back treasured memories every time they are viewed.
There are many examples of different ways we can capture details. Many first think of macro shots when they hear the term detail shot, but I'm speaking in a broader sense of the word. To me, details are the seemingly little things that go into telling a story that often go unnoticed. Detail shots can help tell the story by taking just a small portion of the scene (or subject) and focusing on it.
Images in this story are mostly edited with Luminosity Collection and Picture Perfect actions.

In this image taken at my daughter's first birthday party I focused on the little cupcake stand that has her nickname, Eliza Junebug, stamped into it. In this detail shot we also see her chubby little hands (yes, I love baby hands!!), the lone birthday candle and her sweet cheeks in the blur of the background.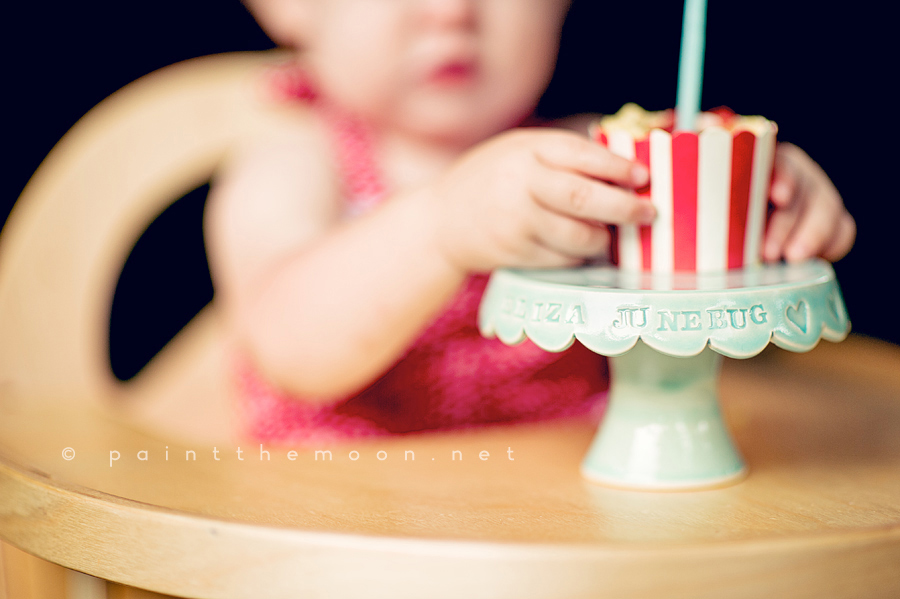 One of my baby's favorite things to do is shove as many things as she can down my boots. Sometimes without my knowledge. Many times at the end of the day I will pull my boots off only to have a handful of little "Eliza gifts" pour out … bits of cereal, pieces of broken crayons, grass, you name it. Somehow these little gifts never make it down all the way and I go through the day unaware the calf of my boot has become a storage area for her little surprises. Here she is trying to sneak in handfuls of bark chips at the playground. Her habit of doing this cracks us all up and it's one of those phases that I will look back at fondly when she's older … "When you were a baby you used to shove rocks, grass, crackers, etc. down mama's boots!!"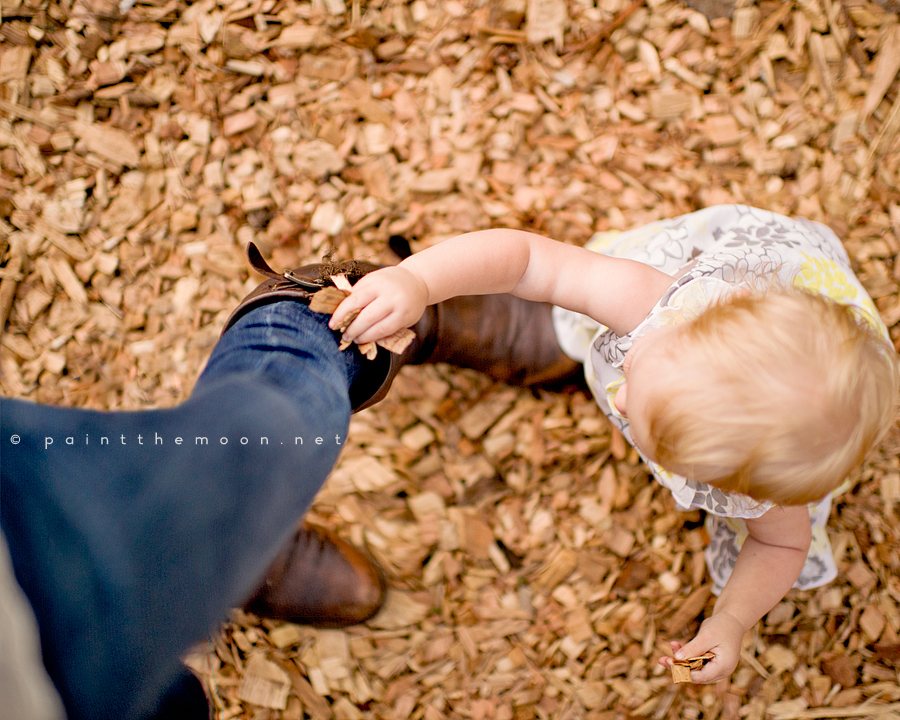 This one makes me giggle every time I see it. At Eliza's birthday party I was taking a few shots of her big sister while they had a snack. Eliza kept eyeing her sister's plate full of food and every 20 seconds or so would carefully look around to see if anyone was watching, then sneak her little hand over to snatch one veggie at a time. She thought she had everyone fooled and was hoarding her loot in her little lap.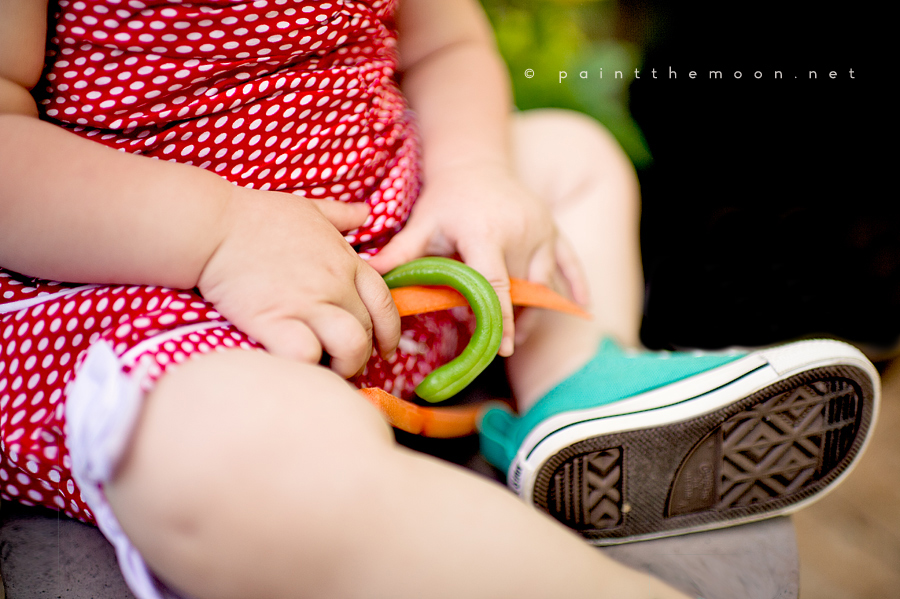 Here I focused on her bangs that are constantly falling into her eyes. I love that little fringe and how she's always pushing it back when she's playing.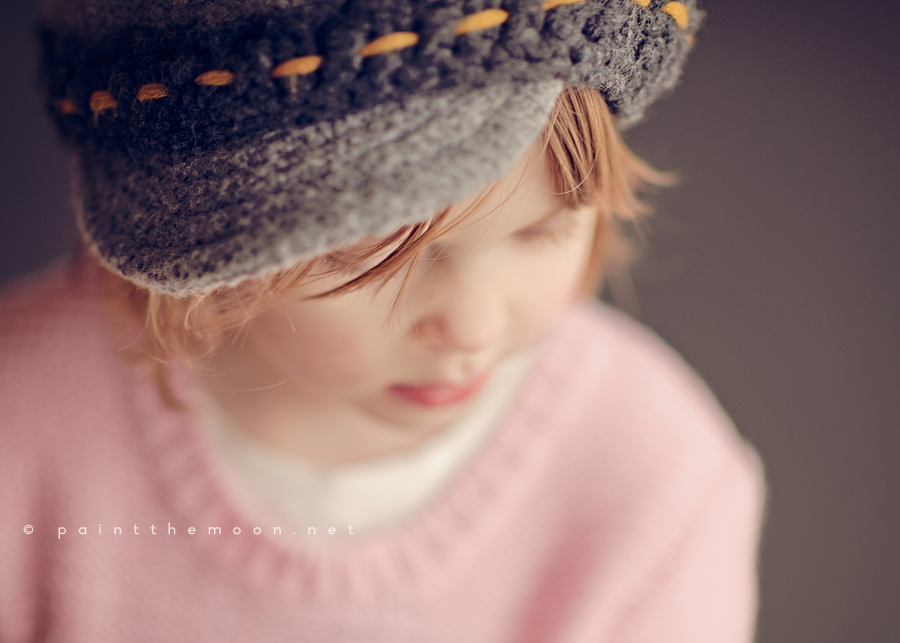 Hands are a staple in the detail shots category. They tell so much of a story and are irresistible to me – I don't know if I've done a session without at least a couple of close up shots of the hands. And baby hands? Yes, I'm addicted to sweet little baby hand shots (and feet – see below)!
In this image I focused on her hands with a shallow depth of field. This tells the story of a long day playing in the garden and getting good and dirty.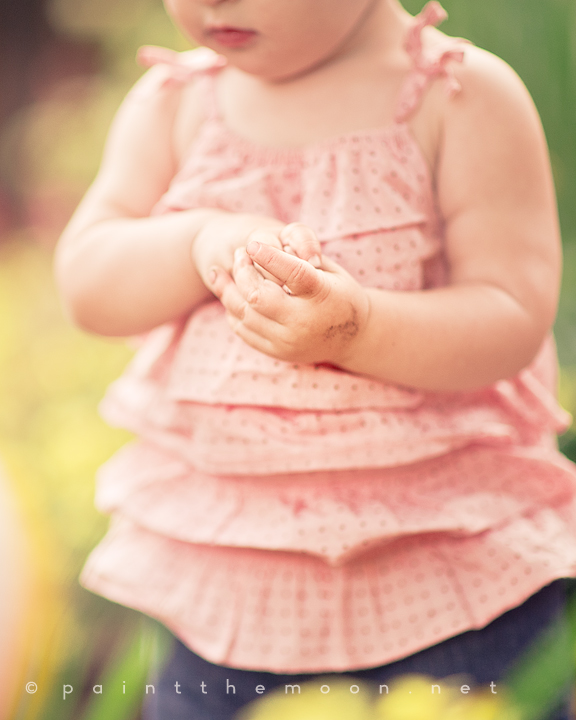 On an evening walk, focusing on daddy's strong hands holding baby … I love the contrast between his large hands and her tiny hand holding onto his.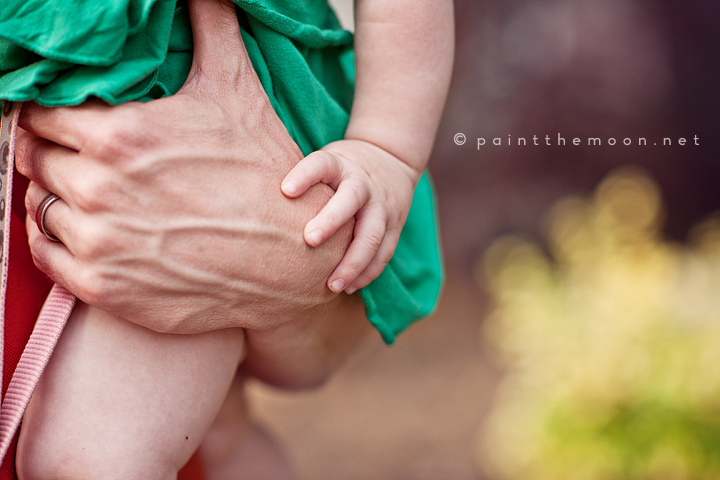 In these two images we see two different types of detail techniques. In the first image I purposely left the baby in the frame to the right knowing she would be "baby bokeh" and add a little more to the story of two sisters playing on the beach. Sometimes leaving background or foreground details in the image can be a benefit to your overall composition if you know what the purpose is and usually best if taken with a shallow depth of field so they don't compete with the main subject in focus.
In the second image on the right I took a photo of my daughter's sand covered hand as she stood in the little puddle of ocean she had created. I love that we can see how engrossed she is in her play by the clenching of the fist, the hand covered in sand and I just adore the sunlight bokeh glinting and sparkling in the water. Light and texture can play a huge part in your detail shots.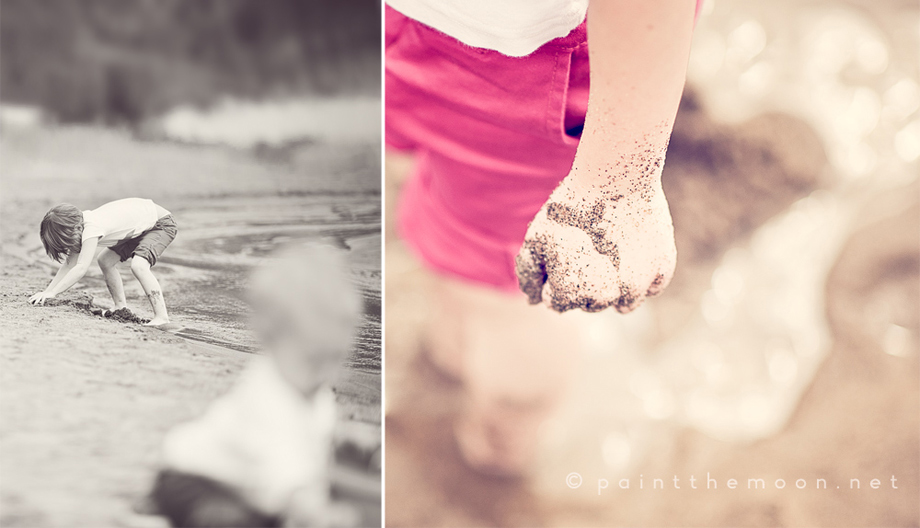 Of course the majority of our session's images should be focused on the subject in one way or another. But I love to include the surrounding details as well … most especially when there are details that can help bring back the mood of that day. They can be as grand as a sun setting over the mountain or as tiny as a ladybug crawling up a little girl's hand.
Another way to add some depth to the array of images taken is to take some detail shots of the props used in the session … whether it be a styled session with vintage finds (for instance, the vignette of vintage suitcases, books and other obvious props) or natural "props" such as a bouquet of freshly picked wildflowers, a close up shot of the antique ring your mother gave you that you wear everyday or the teeny Converse shoes the baby has on.
I couldn't resist taking a shot of this beautiful field of flowers as the sun went down at the end of a beautiful family session.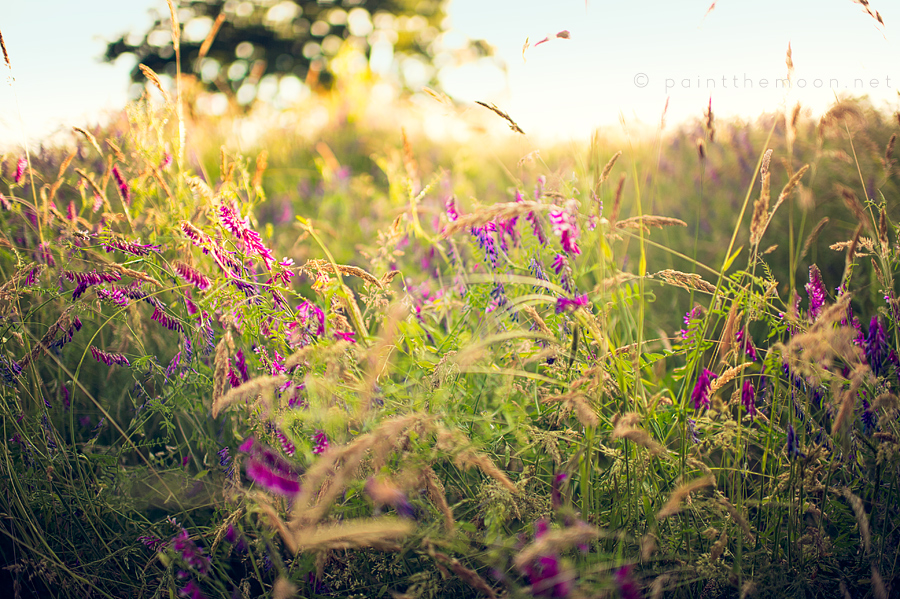 A detail shot of the props used in another session complements the family photos taken that evening …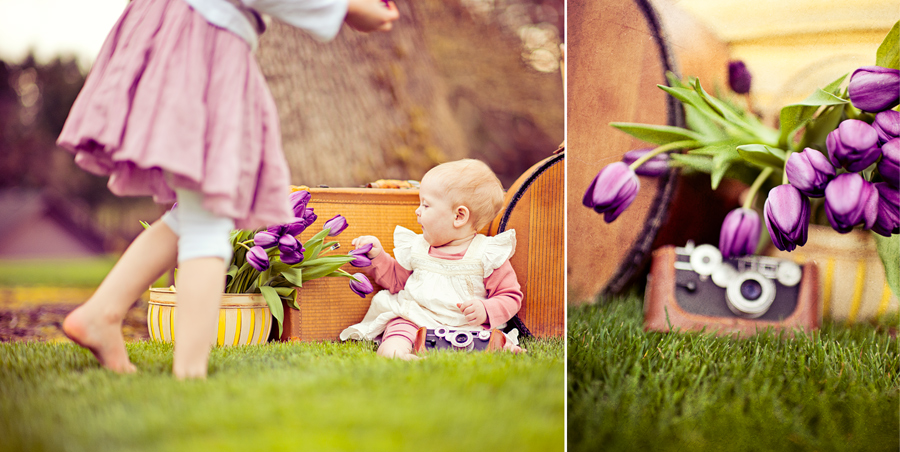 A close up of my little girl's hands holding the Queen Anne's Lace she had picked in the field …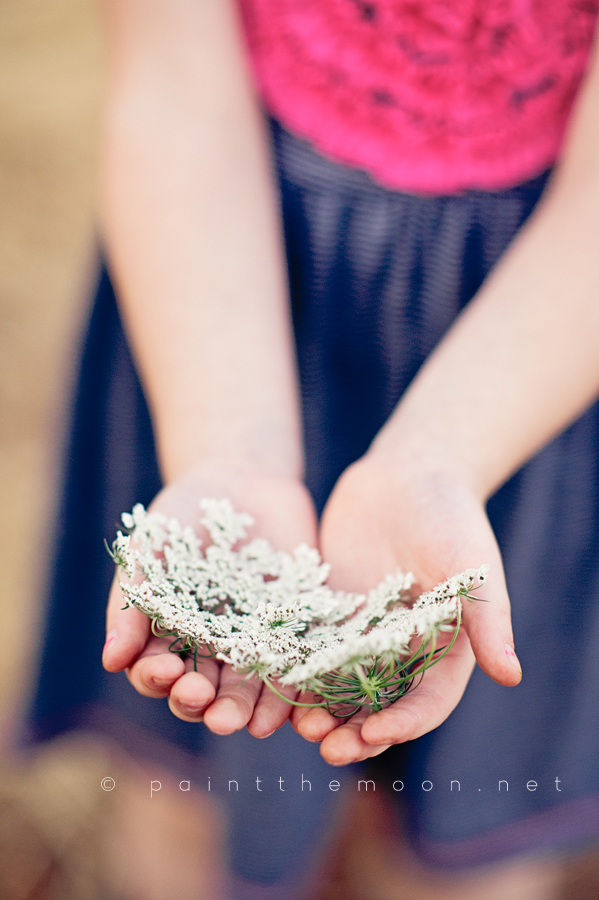 We've covered hands … can't forget the feet! You know now how much I love baby hands, well, baby feet are even more of an obsession for me. I just happen to love all kinds of shots showcasing feet – whether they be chubby baby feet covered in sand or a pair of fun, sexy heels on a woman.
Baby's first time to the beach and getting her toes in the sand …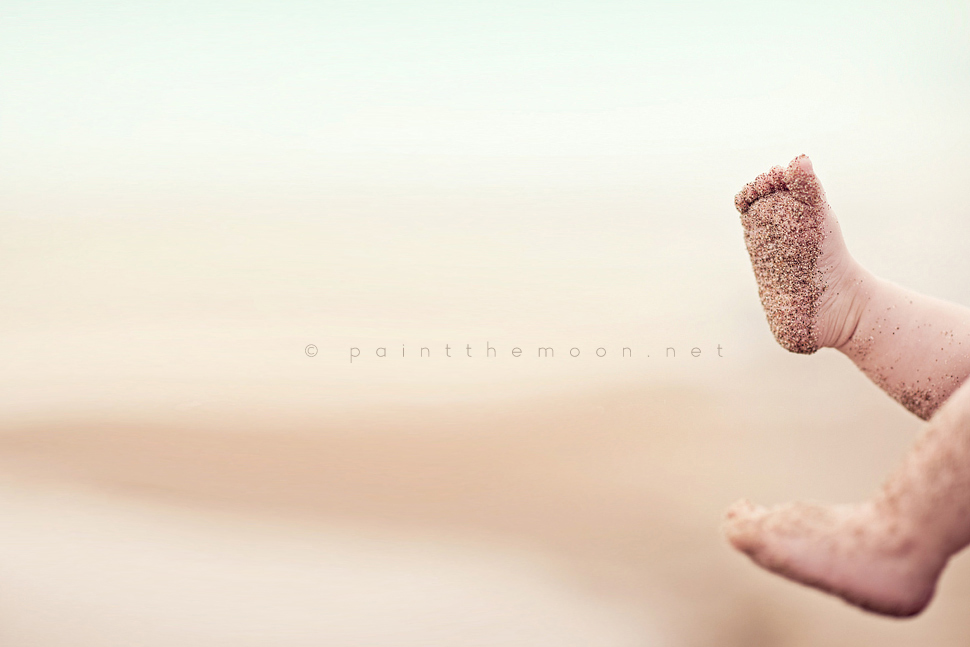 A girl's best friend sitting lovingly at her feet clad in those fun and sexy heels …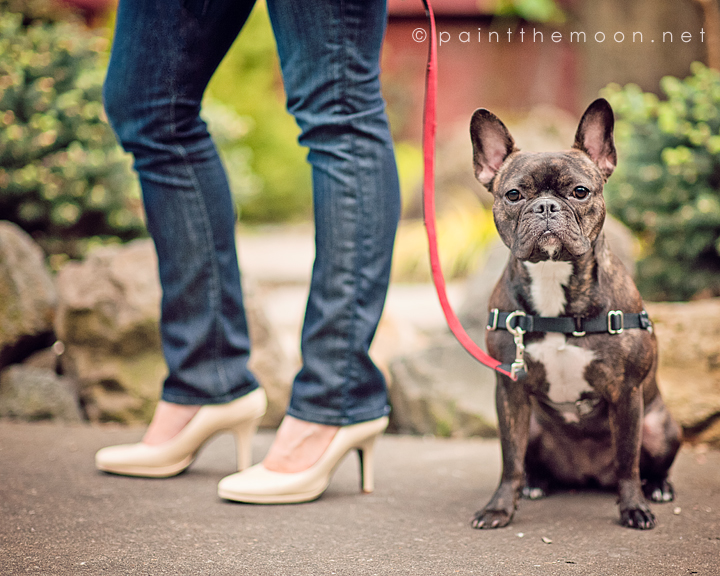 Baby's first time eating! Pieces of discarded avocado surround baby's bare toes …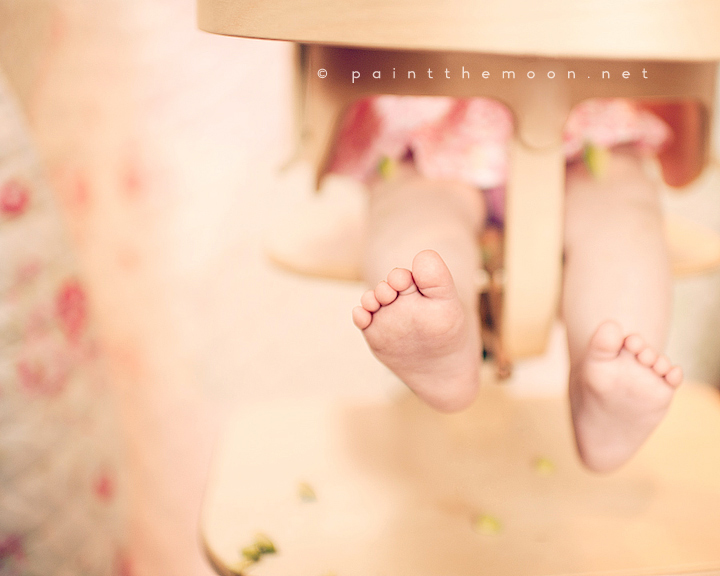 The macro images are usually what people think of when you say "detail" shots. This is maybe what I would call a "macro light" shot … it's taken with a macro lens but isn't very extreme in it's crop and detail. Images of flowers taken with macro lenses are perhaps one of the most often thought of and easy to find subjects, so I'm not going to go into detail here, but they can be really fun to experiment with too.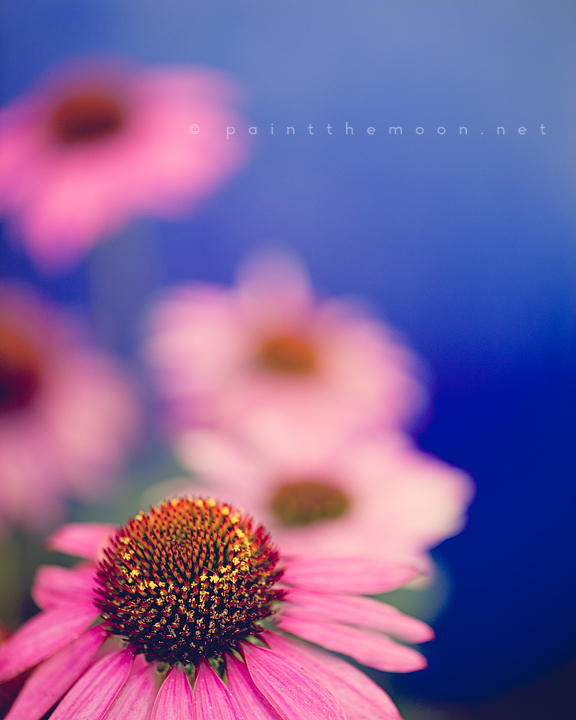 Tags:
Details
,
Photography Articles
,
photography tips
,
Photoshop Actions for Photographers
,
photoshop tutorial