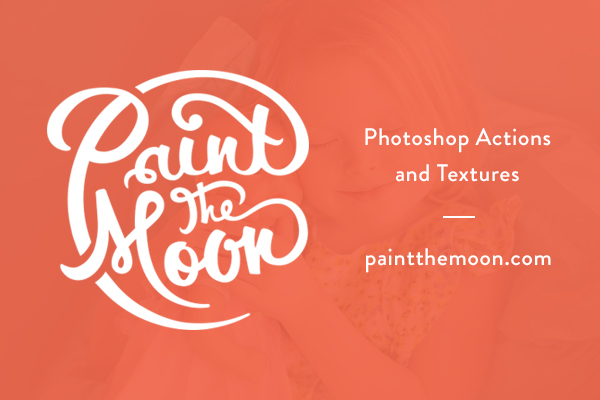 Let's Do 52 – Paint the Moon – Photo a Week Project | Photoshop Actions


One photo per week. C'mon, you can do it! Get your creative juices flowing … take your photography to the next level, learn some new things along the way and renew your enthusiasm for taking photos. If you're a seasoned pro, come rediscover your passion for photography and remember how great it feels to shoot solely for the thrill of it … or if you're just starting out help develop your creative eye and learn along the way.
After abandoning my 365 projects the last three years in a row I thought a 52 week project would be much more attainable, and therefore, inspiring. I found that with the 365 I'd lose steam about half way through … it was starting to sap my creative juices, rather than be inspiring and helping me to grow in my photography. I'm hoping this will be the motivation and inspiration we all need to help us in our photography journeys in 2011.
Just a few points to remember:
? We'll have fun ideas and themes every week, but you can choose whether to follow along with the theme or go on your own. We'll be adding in some fun challenges as well to help keep you growing in your skills and revving up those creative juices!! Look for the new idea/theme here on the blog, on the Flickr group page and our Facebook page every Saturday. We'll have two ideas/themes per week … one more abstract idea and one more literal theme, you choose which you want to do – if any – and get creative!
? Post a photo each week … and feel free to join us at any time! And, please, this is supposed to be fun … so no beating yourself up if you miss a week! You just need a free Flickr account to post your images in the PTM Let's Do 52 group … it's simple and free.
? Whatever you use to take photos for your project, it's up to you. And no special processing necessary (unless you are posting on the Facebook wall or would like a chance at starring on the blog, then please stick to PTM products for processing).
? Photos may be used on the Paint the Moon blog or Facebook page if you've used Paint the Moon actions or textures in your image. Please include any information and/or links you want included in case we feature your image.
? Be sure to keep checking in on the Paint the Moon blog and Facebook page for articles, inspiration and the weekly theme! Feel free to post your images to the Facebook wall if edited with PTM products!
? Invite all your friends to come join us too … especially with those who have a passion for photography! The more we can get to support and inspire one another the better … pros and amateurs alike. So share the info via your favorite social networks, blogs, Twitter, etc. because the more we get to play along the more fun we'll all have!
? If there is a special meaning behind your image please share it … let's hear your stories!
? Look here and on our Facebook page for the new theme each Saturday if you'd like to play along with our theme. Many times this can help spark some creative thinking and get you seeing things in a new way. We're starting a little late, so it's okay if week one's photo is posted a little late.
Come browse and encourage one another and gain inspiration. And most of all – have fun!!

Tags:
52 weeks
,
elements actions
,
inspiration
,
Let's Do 52
,
Photoshop Actions
,
Photoshop Actions for Photographers