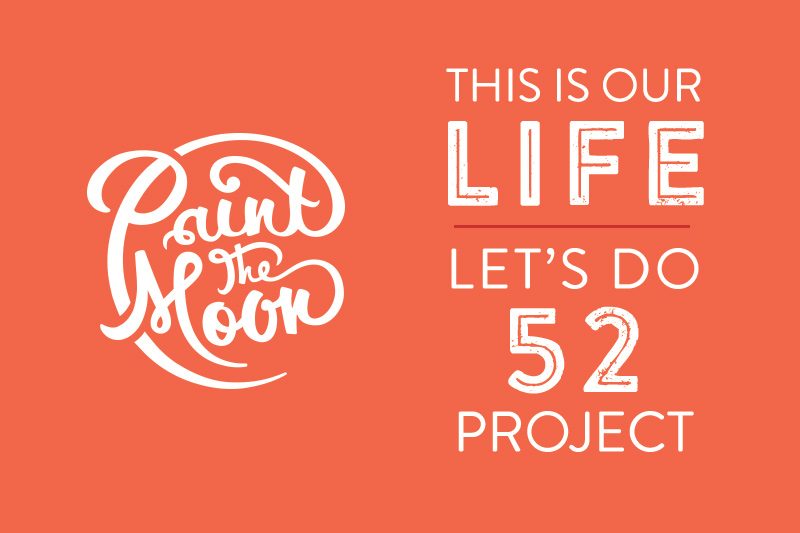 This Is Our Life Project – Week 3 Wrap Up

We're already to week four in the This Is Our Life lifestyle photography project! This last week's photo submissions were nothing short of fabulous … so many treasured moments captured and shared! I feel so honored to be part of such a special group!
Please don't forget to tell others about your participating in the group as well as give me some feedback if you are enjoying the project or have any suggestions … the more inspiration and support the better. Also, hearing from you either here, on the Facebook page or by your sharing with others is how I know the group is something everyone is loving and wants to see continue! Please come share your project images on our Paint the Moon Facebook wall … share, be inspired, find support and ask questions!
For those wanting to find out more details or if you are just interested in lifestyle photography in general and want some helpful tips and examples, please check out the master post for This Is Our Life.
For my third week in the This Is Our Life project I captured a couple of images in the middle of an exciting game of Hide-n-Seek with my two year old daughter and husband. Miss Junebug thinks that Hide-n-Seek is the bee's knees, as you can see from that giddy smile when daddy found her clever hiding spot (and I love that her teeny feet were sticking out while she giggled behind the clothes)! Ready or not … here I come!!
Edited with Luminosity actions – Lavish BW and Rich Deep Matte.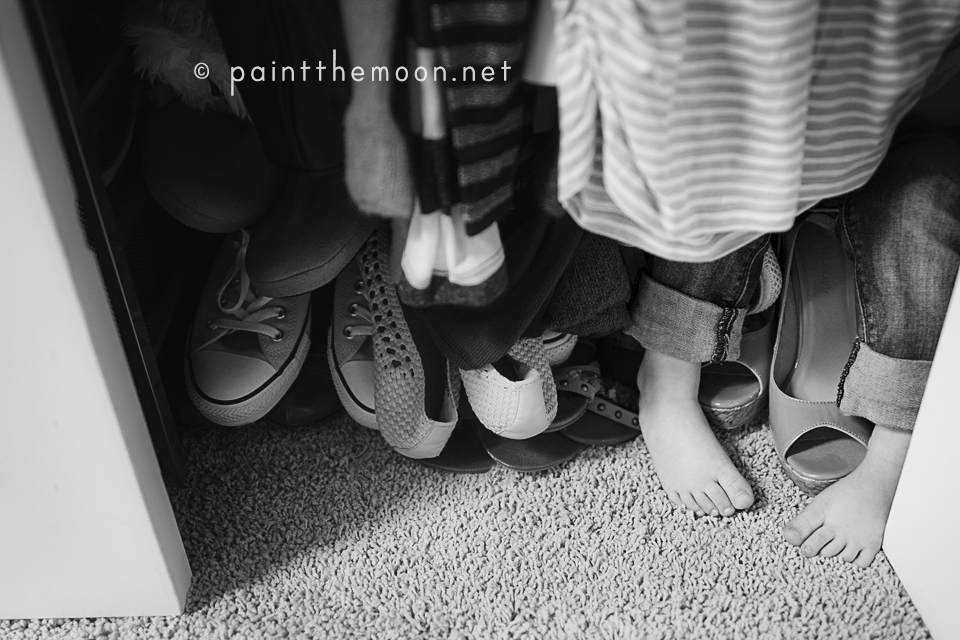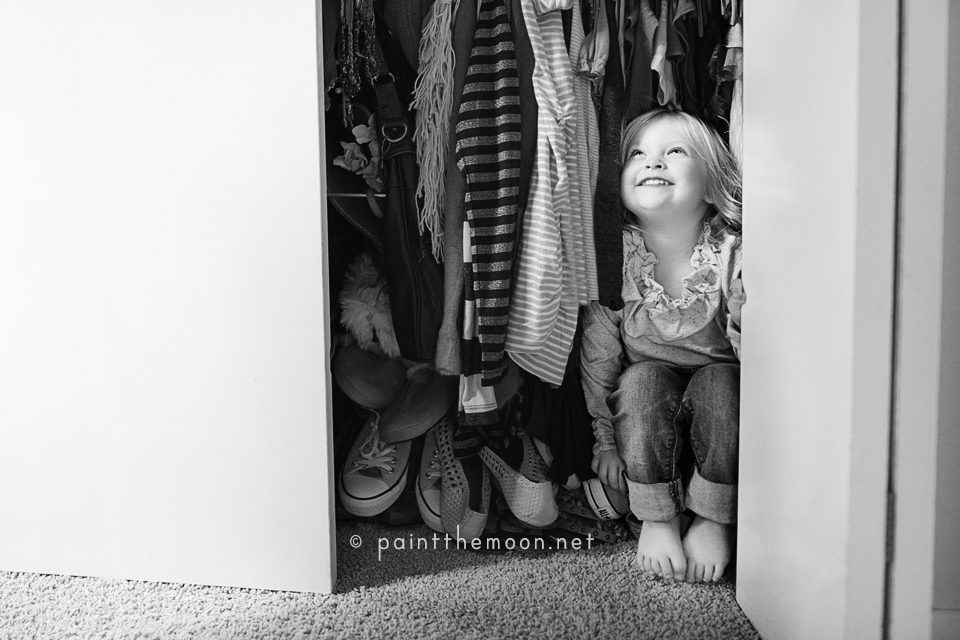 Before we get to the featured images of the week, here is the prompt for week three of the This Is Our Life project (A Different Perspective). The subject of your photo itself is a bit of a wild card, however, the theme calls for you to all hunt for a unique perspective on the matter. Check out this post for more inspiration on capturing images that were taken with an uncommon viewpoint! 🙂

Keep it up … this will be a regular feature on the blog! Be sure to grab your buttons for your own blogs to show off that you are taking part in the group and for those who are featured you'll find special buttons as well. 🙂
And now to our third week round up of featured images from the member pool for This Is Our Life. Remember that this is just a "random picks" grouping – not a contest of any sort or a "best of." There were an overwhelming number of fabulous and hilarious images submitted and it was again very difficult just picking a few to feature!

1. Claire Gilfillan Photography, 2. Zelora Images, 3. Dona Hake, 4. Krystal Cook Photography, 5. Carrie P Photography, 6. Diana Colleran Photography, 7. Tiffany Mae Photography, 8. Melissa Kay, 9. Molly Watson Photo, 10. Brennan Hamrin Photography, 11. dbills Photography, 12.Twin Pearls Photography, 13. Kristin B., 14. Sarah Parish, 15. Love that Photography, 16. Jenna Lee Photography, 17. Ty & Alex's Mom, 18. Natasha Sioss, 19. Dana Nicole Photography


Our regular Let's Do 52 photo project wrap up! The themes this past week two were "Imperfect" and "All Lined Up."
Here are the featured images of the week …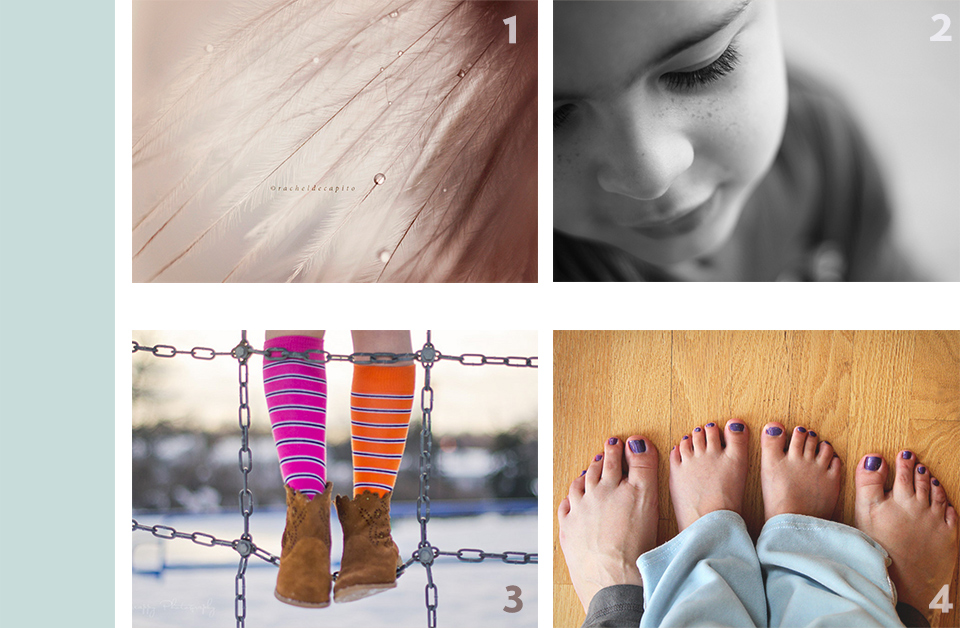 1. Rachel (Beautiful Dreamer), 2. LaBonne Vie, 3. Carolene, 4. Stacy Lahti
And the week four themes for the Let's Do 52 group are "Renewal or Blue." Remember to put your own spin on themes and think outside the box. 🙂

Tags:
52 weeks
,
Let's Do 52
,
Lifestyle Photography
,
photography tips
,
Photoshop Actions for Photographers
,
photoshop tutorials