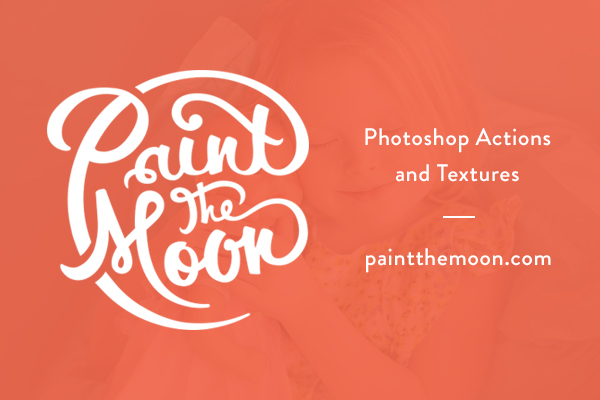 Photoshop Actions | FREE Holiday Gift Sampler With Gift Cards and Tags | Whimsy and Good Cheer Set
I've been working on an amazing new set of holiday cards, gift tags, papers, stickers, labels, bookmarks and more for a long time now and am very excited they are now available! As a gift to everyone I've created a FREE sampler set that coordinates with the Whimsy and Good Cheer Holiday Mega Set – featuring everything from holiday greeting cards, gift tags, and labels to digital papers, stickers, bookmarks and business cards. This mega collection is full of different options to fit everyone's needs and are so flexible they can be used year round for all types of occasions. For Photoshop CS2 and up and Photoshop Elements 6 and up.
In the free sampler you'll find a number of options for small gift cards or tags. They are very customizable with different decorative text headings to choose from and different styles for each card. One of our favorite things to do with presents in our home is use photos on our gift tags in lieu of simply writing the names. It adds a very personal touch, is fun to do and there are many ways to put a twist on it. Last year we used only baby or toddler photos of everyone on their tags … it was fun watching people trying to figure out who was who. The kids especially seem to love the photo tags, and giving gifts with the recipient's photo on the tag gives it an extra personal touch. I hope you enjoy them as much as we do! And they've been designed so they can be used year round for other needs as well.
Included in the download are instructions for use and a print guide with links to a recommended printer … they allow you to have up to fifty different designs in one order (all for a price that will make you say wow!). So, you can easily print a custom label or tag for everyone on your list and never have to choose just one design to have printed. So, be sure to check that out in the download! 🙂
All I ask in sharing these gifts is that you pretty please spread the word! Thank you so much for your incredible support … the Paint the Moon community's kindness, sense of inspiration and positive attitude are such a blessing and I thank each and everyone of you for being a part of it!
Pin It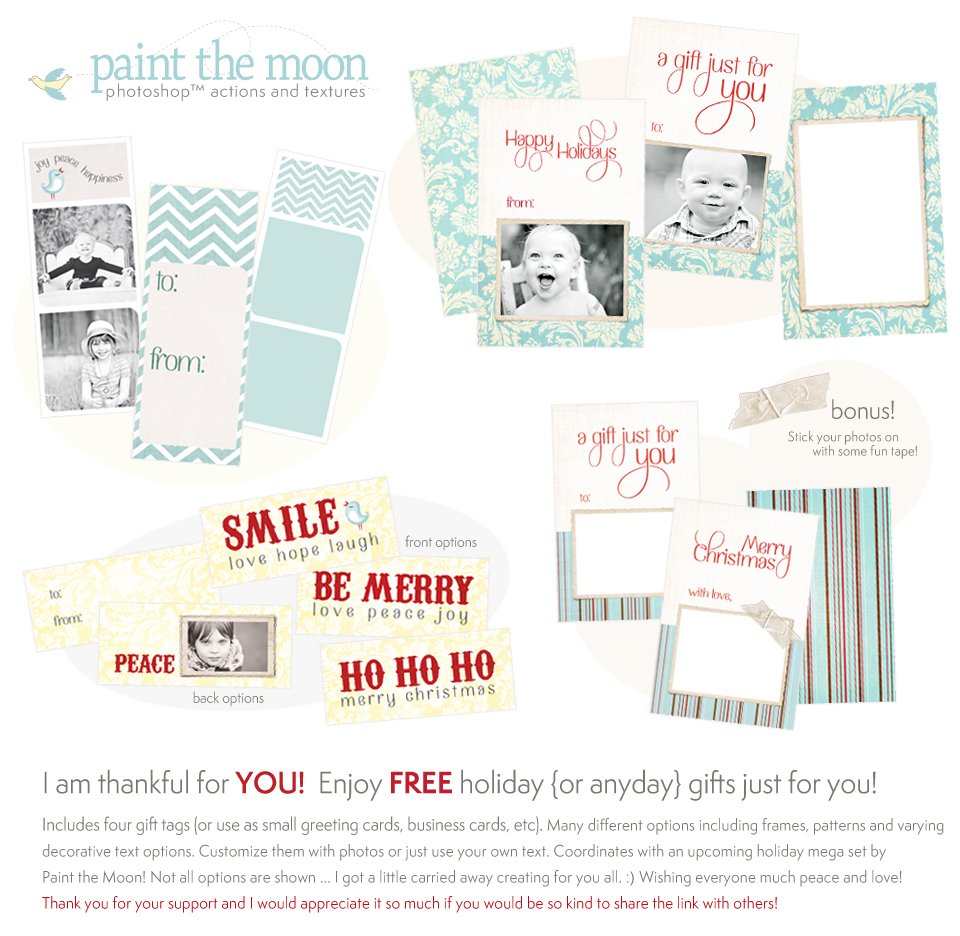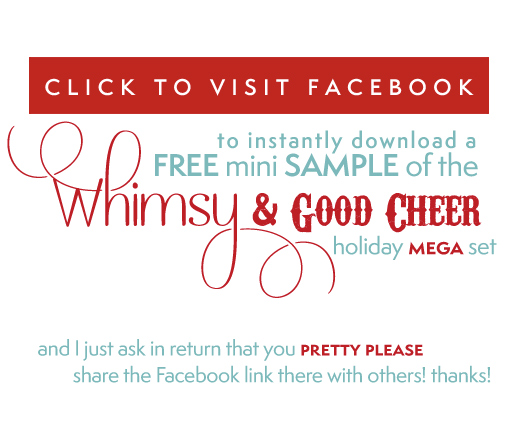 Tags:
Free Holiday Gift
,
Freebies
,
paint the moon actions
,
Photoshop Actions
,
Photoshop Actions for Photographers