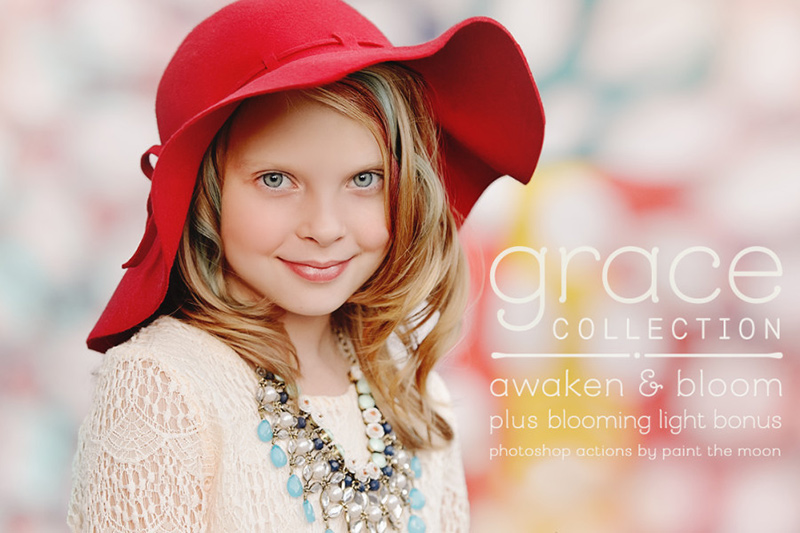 NEW Grace Collection Release!

Grace Collection: Awaken & Bloom Sets
144 Actions With the Blooming Light Bonus
All In One, Workflow Bases, Artistic and
Matte Toning Plus Beautiful Light Effects

Luminosity Collection: Essence & Artisan Sets
Clean Process Workflow Bases,
Artistic and Film Looks Plus
Gorgeous All In One Black and Whites
Picture Perfect Mega Portrait Set
Retouching, Corrective and Makeover Actions
Portrait and Newborn Set Includes
Retouching and Workflow Actions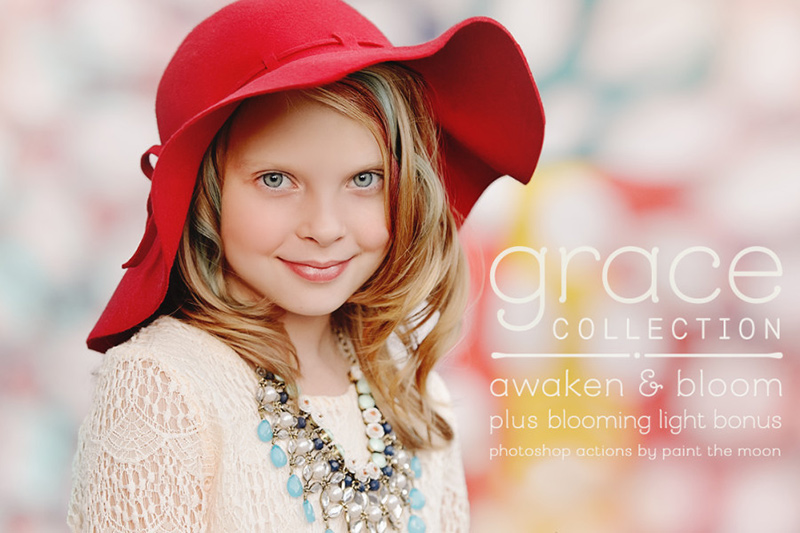 I am thrilled to announce the release of the New Grace Collection Photoshop Actions (coming very soon for Elements users)!
New Product Launch – The Grace Collection: Awaken & Bloom. The first new product in over fifteen months available TODAY. If you love Luminosity, then you'll definitely love Grace. Dare I say you'll love it even more. With a combined total of 145 actions (including the BONUS set, Blooming Light) Awaken & Bloom are designed to help you create uniquely beautiful images with just the click of a button.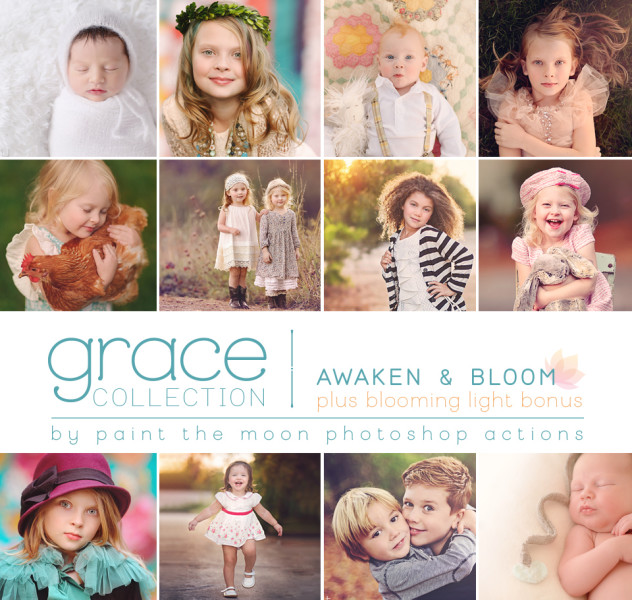 Thank you again for your continued support and inspiration! I love being a part of this amazing community we've created together.