Photoshop Actions for Photographers
Get the Look You Love
Turn your vision into reality with creative effects that make photos pop. Get amazing looks right out of the box or completely customize actions to your unique style.
Spend Less Time Editing
Achieve a professional look while saving countless hours of editing time in Photoshop. Apply workflow, retouching and creative actions with the click of a button.
Consistency Made Easy
Say goodbye to painstakingly editing photo by photo. Our actions can be used across photo sessions to achieve a cohesive, professional feel easily and quickly.
How Actions Work
Photoshop Actions are tools designed to enhance your photos using recorded techniques and processes. Everything from classic, clean workflow and retouching to unique, complex creative effects can be achieved quickly, easily and consistently. Literally, thousands of hours have gone into creating these professional-grade actions to make them intuitive for beginners while flexible and robust for experts. Each set includes invaluable tutorial videos, and helpful guides full of useful tips and tricks.
All of our actions are compatible with Photoshop CS2, CS3, CS4, CS5, CS6 & CC (Creative Cloud) as well as Photoshop Elements on both Windows and Mac.

See All Products »
Best Selling Products
Create lush looks – from rich, jewel-tones to soft, dreamy effects. Add dimensional light, beautiful skies, and vibrant color.
Includes all-in-one workflows, Outdoor and Beach mega actions, color toning, mattes, bokeh enhancers, and quick portrait touch-ups.
Achieve endless looks with 94 actions and 52 light and sky overlays.

$129 USD

Learn More »

Take your images to the next level – a versatile array of both clean and artistic actions.
Includes all-in-one clean base edits, creative color shifts, vintage film, and special brush workflow tools. Free bonus includes light leaks and paint-on light.
Mix and match more than 145 actions for the perfect look.

$169 USD

Learn More »

Ultimate portrait retouching set for creamy, smooth skin, bright eyes and perfect skin tones.
Includes Perfect Portrait, the all-in-one mega retouching action for smoothing skin, eye sparkle, and white teeth. Plus essentials for clear, sharp photos.
70 corrective and retouching actions.

$99 USD

Learn More »


Trusted by More Than 60,000 Customers
"I am like a little girl in a candy shop! These actions really bring out the artist in me! They are an invaluable tool to any professional photographer. I'm almost JEALOUS that this set is readily available to everyone and anyone – it's Photoshop's best kept secret!"

- Keila June Photography

"My work would not be complete with out Paint the Moon's brilliant actions. Annie has let me take my art to a place that truly makes me happy and content."

- Magen Price, Asher Creek Photography

"My first impression of the Grace Collection was WOW! I didn't truly realize what was missing from my photographs until I used Grace. I literally cannot wait to sit at my computer and make magic."

- Erin Beck Photography

"I love the variety that the Reverie Collection provides. It has so many unique and versatile tools to help you discover and achieve your signature look. Creating bright, poppy images or add a moody matte … plus I love the sunbursts, helpful brushes, creative overlays, and beautiful skies. The options are fun and limitless."

- Stephanie Smith Photography

"I continue to be blown away at the amazing transformations. The tones are just beautiful and they are so easy to use. It really is a one-stop shop for creating the images you see in your head. Awesome!"

- Catherine Lubbat Photography

"Thanks so much for these amazing actions! Ever since I bought the Grace Collection, I find my photography has reached a whole new level! You guys rock!"

- Erik Giuseppe
Popular Blog Posts
Blog Articles
Hi! Nice to meet you! I'm Annie.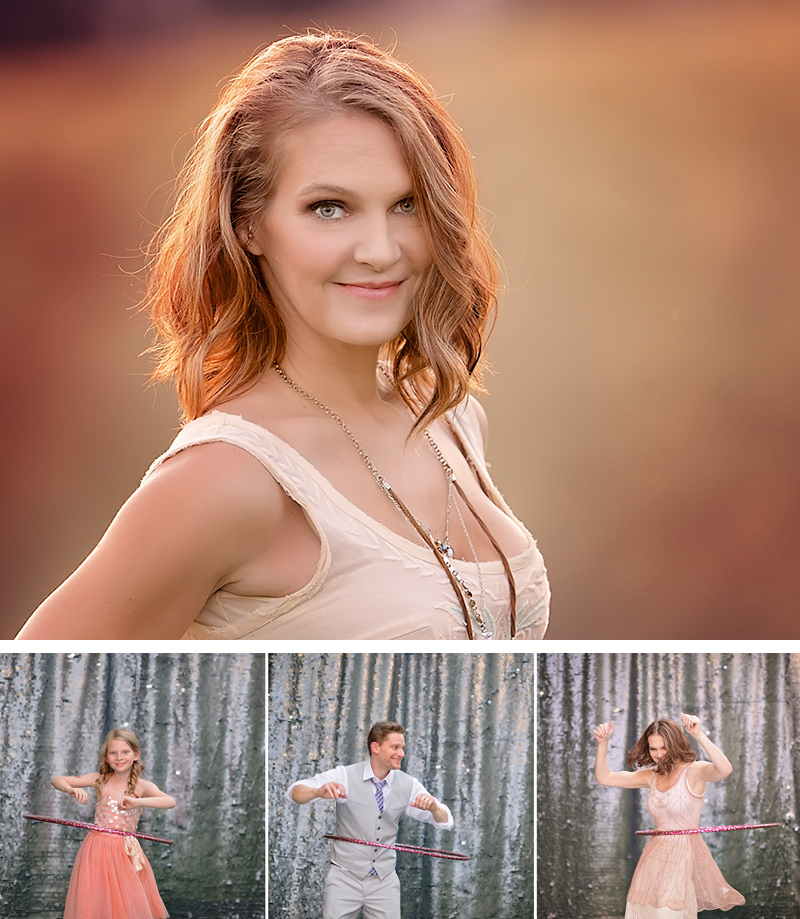 Whether you're in the trenches each day or you're just starting out, I've been there. Having spent the past 15 years behind a camera, and nearly 25 years as a graphic designer and a complete Photoshop nerd, I understand the needs of professional and amateur photographers alike.
I've been given an incredible opportunity to share what I have learned with countless people around the world and I want to share my years of experience by helping you create more beautiful photographs and to do so with more efficiency and speed. – I want you to spend more time doing the things you love with the people you love!
Like you, I strive for perfection in my work. That is why every Paint the Moon product is thoroughly tested by a team of pretty awesome professional photographers. They put them to the test in their own editing workflows for an average of six-months before I feel they are perfect enough to release.
I pride myself in creating the best actions available on the market and offering customer service to match. If you have any questions, or if there is ever anything I can do to improve your Paint the Moon experience, please don't hesitate to contact me. I am here to help!

Annie Manning - Owner Paint the Moon