Announcing the Reverie Collection – Photoshop Actions and Overlays
The highly anticipated Reverie, an amazing new collection of Photoshop Actions and Overlays, is finally here!
For over a year and a half, I've been creating, testing and perfecting a new set designed with outdoor and location photography in mind. Today, I'm thrilled to introduce the brand spanking new Reverie Collection! From rich and dramatic jewel-tones, to soft and dreamy effects, the Reverie Collection will help take your photos to new heights.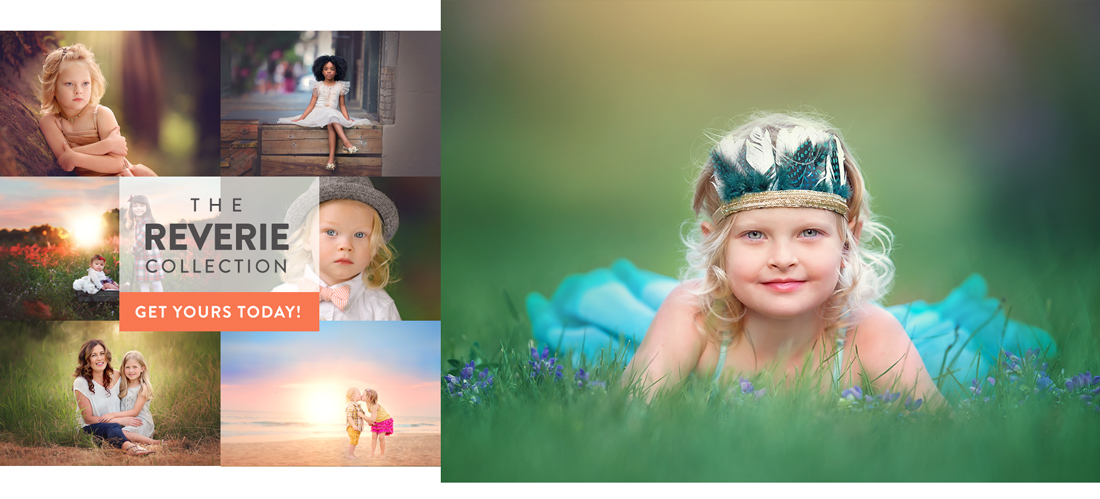 Save