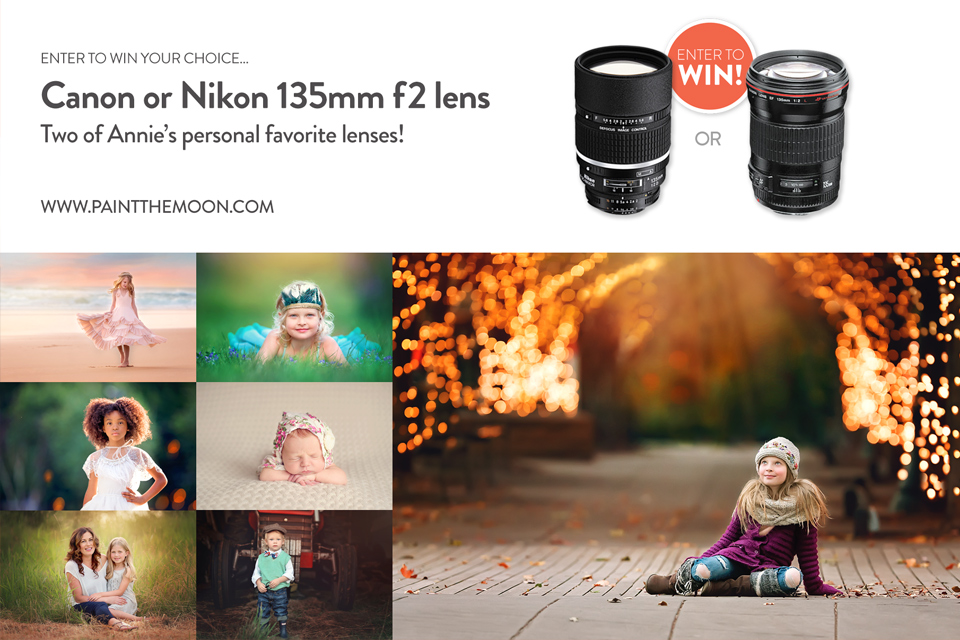 2015 Paint the Moon 135mm Lens Giveaway
I'm so excited to announce that I'm giving away one of my favorite lenses (it's undoubtedly the lens I receive the most questions about) – your choice of either the Canon 135mm f/2L lens or the Nikon 135mm f2D lens (they are both amazing lenses … the 135mm is one of my most used lenses for my images).
Edited to add … the winner is Amber Schwemmer! Congratulations, Amber … your lens will arrive on Saturday!!!!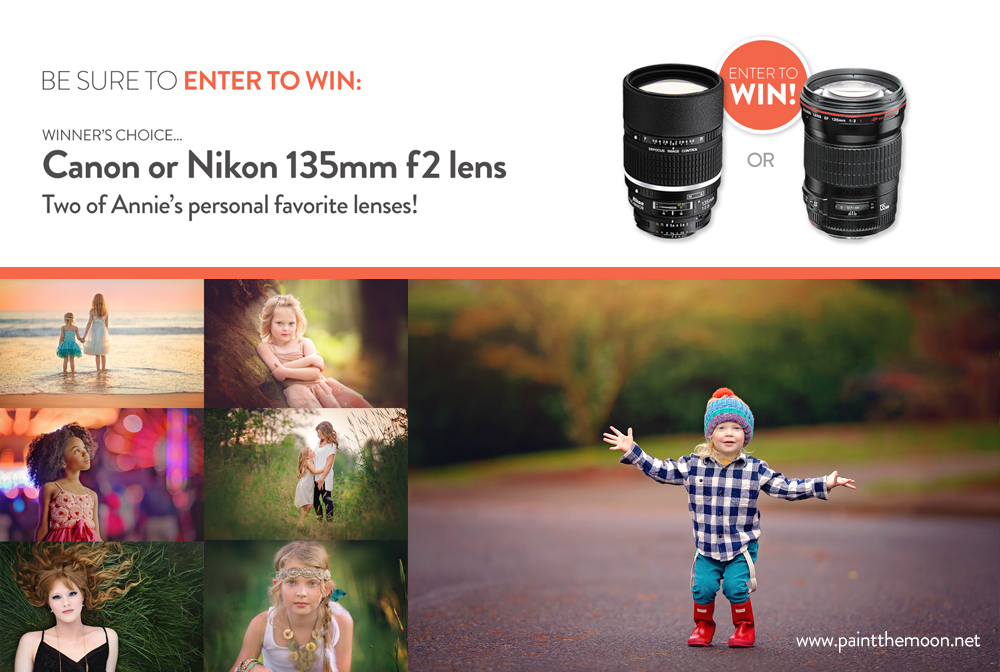 Tags:
giveaway
,
Photoshop Actions for Photographers